1/23/16
Rocket motors are now in stock, they are from the same OEM as SHS. More Enhanced R-hopped barrels will arrive on Wed.
12/21/15
ZCI parts are coming back in stock now along with Rocket brand parts which share the same OEMs as SHS for most of their product line. HSA Enhanced cut R-hop barrels are in installation but will still be awhile due to the holidays and the long install time.
9-28-15
The second batch of new enhanced cut R-hopped barrels are just coming in now, half the batch is in stock and the rest will be here shortly. These new custom machined enhanced cut barrels were developed by HS5 and myself to optimize R-hop performance for overall consistency and accuracy.
There are also some ferrite motors and neo cans being sold at a steep discount. They are great for building high torque motors when combined or the cans can be used to build frankentorque motors with stock armatures.
Also there is now a Clandestine subreddit! /r/clandestineairsoft/
10-10-14
Polarstar units and Ninja Low Pressure Regulators, HPA tanks, and accessories now available. Also some kits with better pricing. Retro Arms items are back in stock including a few new ones. SHS, ZCI, and Lonex orders are in progress, SHS and ZCI were delayed a bit due to Chinese Holidays.
9-5-14
R-hopped barrels are finally back in stock. Will also have some new items in pretty soon including some 2-6x32 scopes and some new electrical parts.
8-8-14
Sorbo pads and lapping kits are back in stock. Also just been added are HS-Armory spring shims, brass drive rods for the lapping kits and 4x32 scopes with scope rings. The supplier messed up the scopes and didn't send me the right ones so while I await for the correct ones to arrive I'm selling these heavily discounted.
5-28-14
Just got in some parts in from Retro Arms, they make some very nice high end parts that are really well engineered. So far have some V2 CNC Aluminum Gearboxes, carbon fiber suppressors, adjustable length air nozzles, and CNC aluminum straight triggers. All SHS products and ZCI barrels with vertical cut windows should also be back in stock soon.
4-29-14
To make some room for incoming Retro Arms, SHS, and ZCI products some stuff needs to be cleared out and that means a Fire Sale! Some items are being replaced by other brands, some are just leftover, some are boneyard, and some I just want to get rid of. All marked down and you can check them out by clicking on the Fire Sale category to the left.
3-26-14
Pre-installed R-hop barrels are back in stock.
3-20-14
New ZCI, Core, and Lonex products are going up now. Included in this are the new Lonex Tactical Mags. HS-Armory R-hop barrels will be arriving very soon.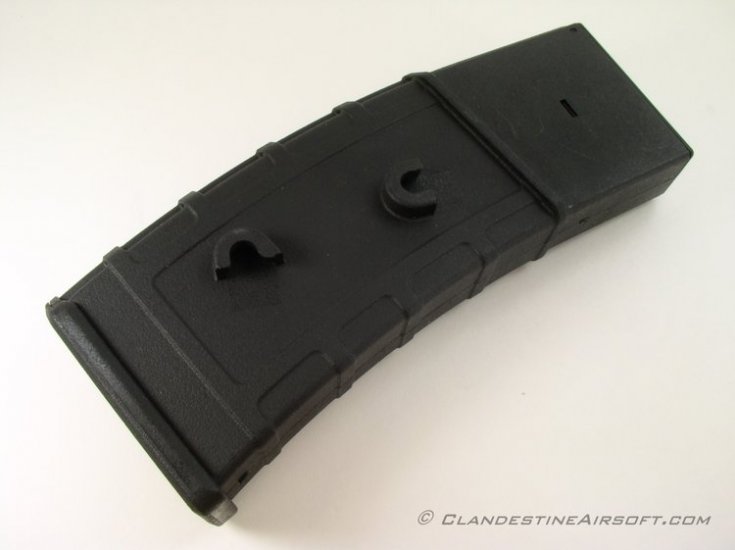 http://clandestineairsoft.com/magazines-and-speed-loaders-c-3_36/
11-11-13
A host of new ZCI products just went up including new improved pistons and gears, in addition my APEX MOSFETS are up for sale in electrical along with Teflon wire in 16, 14 and 22 ga.
10-24-13
New Mosfet units from D6 Labs and loctite just when up and electrical parts and tools sections, more ZCI parts should be arriving shortly.
HS-Armory barrel lapping kits have arrived, the latest development in superior accuracy from HunterSeeker5. These kits allow barrels of all kinds to be honed to ultra high precision BB guides. Available in 5 different sizes these kits are only available in very limited numbers so they will go fast.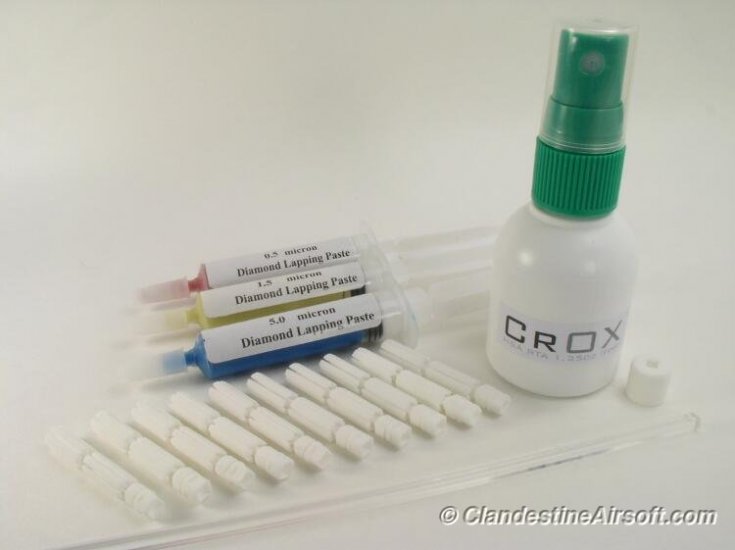 2-15-13:
Those keen observers will notice that the website got a bit of an upgrade, you'll notice some minor changes here and there but there was a whole ton of other stuff done "under the hood" to make everything better. There will be some cosmetic changes at some point but first I have to get all the backlogged products up that were waiting for the site upgrade to be added. Since it is a new upgrade of pretty much everything let me know if you have any problems with the new site in case I missed something. More news soon with info on products and new stuff coming online.

1-18-12:
So I know a lot of you have been asking and wondering when the Lonex AEGs will be back. After a bit of research, some phone calls, and som favors I think I've found a cheaper shipping method to get them imported, the previous method would have required that I raised the prices quite a bit so I'm trying to avoid that. These will also all be the RIS SOPMOD versions that also include the SOPMOD style stock and a vertical foregrip and be in 3 barrel lengths. And with them of course comes all the Lonex parts.

12-4-12:
The new Lonex AEGs just went up. They look and perform superbly and all come with motor upgrades to A1s. More stuff to come soon, there are some new Lonex parts yet to be listed as well as some parts from SHS's PPS line. The Core parts also arrived today so that includes gears, piston heads, cylinder heads, barrels, mags, and lots more. I'm currently testing some new ceramic hybrid bearings so if they perform well I'll have those too. ZCI and HS5 barrels are also on their way. I've been quite busy with all this so I've been having some trouble keeping up with all the emails, if you've emailed my and haven't got a response feel free to send another to nag me. There are also quite a few secret projects in the works and in testing.

5-30-12:
Just added a new page that provides stock estimations for when products will be restocked. The link is at the top in the header next to home. I'm adjusting the quantity discount slightly so that it kicks in at orders over $120 but is still 5% off. I've decided to do this because now many items are over $100 which sort of defeats the purpose of a quantity discount if you only have to buy one item. I'm going to start liquidating some items that have been sitting around for awhile so several items will see price reductions.

5-10-12:
After far far too long of a wait the SHS parts are actually on their way and should be here tomorrow or Monday according to the tracking information. More Siegetek parts are also on their way. I know a lot of you bought some of the new VS parts and I'm eager to get feedback on them. I plan on keeping many of them in the product lineup. I'm starting the boneyard today with the addition of some SHS motors and there is more developments on the way.

4-25-12:
The Lonex parts have arrived and most have been put into inventory (just some cylinders and a few other things). The TerminusX parts are also here and everything but the motors and fets are up. The Sorbo is here as well as is also being added into stock now. Everything should be in before too long and the HS5 barrels should be here by friday. I'm doing everything I can to get the SHS stuff here faster but it's really out of my hands at this point.

4-17-12:
Restock on Lonex, SHS, R-hop barrels, and Sorbo are on their way now and should arrive shortly. Also coming in is parts from TerminusX, VS, and a few Guru Upgrade parts for testing.

3-28-12:
R-hops and variants have just been added to the hopup parts section and a few days ago wire packs were added to the electrical parts section. Hopefully I'll have the SHS stuff in soon, there has been some delays, again *sigh*.

3-16-12:
The Lonex parts have finally arrived. All of them are up now, enjoy.

3-8-12:
Just got some Siegetek Concepts parts and some HS Armory R-hop barrels. The Barrels are going fast though so if you want one you should get it now, they take a little while to restock. Also the Lonex parts should be here soon and more new stuff is in the works.

12-10-11:
I just added some new custom parts in the Clandestine Special category under gearbox parts. They are some reinforced 15 tooth pistons with HSArmory tooth treatment and HSArmory gears to go with them.

12-08-11:
There are now two quantity discounts available. Orders over $100 get a 5% discount and orders over $200 get a 10% discount. The only exception is the specials/referb/boneyard category.

12-07-11:
I just finished adjusting the shipping weights on all SHS parts so that the calculated weight is closer to the actual weight rather than rounded to the nearest oz. This will make shipping on larger orders much cheaper and many orders will qualify for First Class Mail where before they would have had to been shipped Priority Mail.

This is my new online store. I'm still rapidly expanding my product line so if you have any suggestions use the contact page to tell me. At the moment I have lots of SHS parts in stock and ready to ship as well as golden ball BBs. I'll be ordering more lipo batteries and magazines shortly. I try to only stock quality parts at the best possible prices, a big part of why I do this is to provide quality, cost effective parts to my fellow airsofters.

Sincerely,
Ben